It's tough to dominate an industry. Yet when others are cutting their research and development budgets, Ajax TOCCO have continued to discover and develop better ways of putting induction heating technology to work; ways that challenge traditional heating methods and have resulted in significant advantages for Ajax TOCCO customers.
These advantages include...longer working life of inductor coils and more efficient heat treatment systems requiring less energy giving more reliable production with minimum downtime and significant cost savings.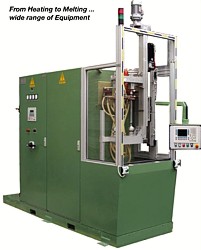 Whether you need brand new equpment, your old equipment refurbished or upgraded or if you need new purpose built equipment to integrate into your cellular production facility, you'll find everything you need at Ajax TOCCO.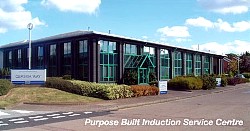 Call Ajax TOCCO international Ltd NOW on...
Tel: 0121 322 8000 Fax: 0121 322 8080

Info or Quote Request


More specifically, you'll find advanced technology that can be used for...
Melting ferrous, non-ferrous and precious metals
Forging and mass heating
Tube and bar heating, annealing and coating
Heat-treatment applications including hardening, tempering and annealing
Steel strip heating for zinc coating and other related processes
Shrink fitting, paint drying, brazing and bonding applications
1. Built-in flexibility
Your equipment will be designed with built-in flexibility allowing for quick change re-tooling for different parts and upgrading to dual frequencies so you can future-proof your equipment for changing production needs.
2. Refurbishment
You can extend the life of your equipment through our refurbishment and maintenance programme, which means you can transfer expenditrue from your capital equipment budget, to maintenance and refurbishment.
3. Exchange programme
Should you experience a power supply failure, we'll remove your power supply unit, and repair or re-build it. But because we understand that power supply units are critical to your continued operation, we'll also, in most cases, exchange your faulty unit and take the old one away for repair at an agreed cost.
STEEL Strip heating
FORGING and Mass Heating
FOUNDRY Heating for Ferrous, Non-Ferrous and Precious Metals
PIPE & TUBE Heating, Annealing and Coating
HEAT TREATMENT Including Hardening, Tempering and Annealing
INDUCTION HEATING - All services.