In today's competitive world it is crucial for you to be able to keep your equipment working. That's why helping you prevent downtime an dreducing your risk of losing production is our top priority.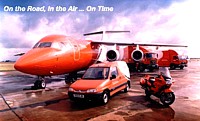 Spare Parts
At Ajax TOCCO we have a wide range of parts for both heating and melting equipment, we carry stocks of electrical, electronic, hydraulic and pneumatic components as well as consumables such as copper and refractory materials.
In addition to our UK inventory of over 8,000 individual lines at a value of over £750,000, we can also rapidly access our extensive inventories in the US and throughout the world.
Repairs
Our team of highly qualified Engineers will carry out repairs to Inductors, Coils and Power Supplies and can repair ANY type of induction equipment for you including Power Delivery Cables and Bus Bars.

Refurbishment
Your existing equipment can be refurbished to the highest standards by our team of experienced and highly skilled engineers at our world class Induction Service Centre.
Local delivery, worldwide
You'll find a worldwide inventory of parts at Ajax TOCCO and you can usually expect your parts delivered within 3 days.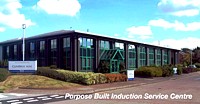 Ajax TOCCO Parts Delivered within 3 days and Guaranteed!
3 Ways That Ajax TOCCO Minimises The Disruption To Your Production...
If, for any reason, we are unable to effect immediate repair when you breakdown, we'll do whatever it takes to find a replacement part for you.
Should the delivery time of the replacement jeopardise your production schedules, we can often provide you with a "back-up" heat treatment service until you are back in production again.
If we can design or build it we can repair it and all our parts are guaranteed for 12 months.